This 'Ni no Kuni II: Revenant Kingdom' boss fight gameplay video shows what's coming in the JRPG game
This 'Ni no Kuni II: Revenant Kingdom' boss fight gameplay video shows what we can expect in the new JRPG game
Ni no Kuni II: Revenant Kingdom is due to be released on both PlayStation 4 and PC in January, 2018.
Publisher Bandai Namco couldn't wait that long to show us the gloriousness of what they have been working on, though, so they showed off a 30-minute demo of the JRPG game at the recent E3 2017.
The demo has a couple of pretty epic Ni no Kuni II: Revenant Kingdom boss battles as well as showcases the new fighting mechanics of the game, which apparently are quite a bit different than in the first game.
Bandai Namco also explains who Tani and Roland are and why they are important to the game, why there are two distinct design styles in the game (both gorgeous, I might add), and how the story of the character you play is affected by the other characters around you.
Check out the 'Ni no Kuni II: Revenant Kingdom' boss fight gameplay video below. That game is going to be epic. And, yeah, coming on PC too!
You can also pre-order it for PS4 now.
Bizarrely, though, the first game in the series Ni no Kuni: Wrath of the White Witch is not coming to PC as Bandai Namco clarified last month. Boo.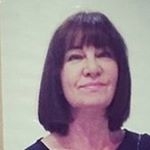 Latest posts by Michelle Topham
(see all)