No Code's Observation has a terrifying story, superb voice acting and amazing sound
The new No Code psychological horror game Observation is a weird and wonderful one. A game that is part horror, part puzzler, and part you actually being the AI itself.
In it, you play S.A.M. (Systems Administration and Maintenance), the aforementioned AI system of the space station Observation.  A station that has been involved in a catastrophic event.
An event that has left it floating thousands of miles up in space, virtually abandoned, except for its only occupant Dr. Emma Fisher.
You spend the game as S.A.M, interacting with Dr. Fisher, following her instructions and solving puzzles so she can figure out what has happened to Observer's mission, then building on top of what you have already learned to solve even more.
That is because Observation is a mix of brilliantly designed puzzles and creepy story, that both occur at a fast enough speed to keep you highly enthralled.
The game itself is around six hours in length, so not one of the most content-heavy games around at the moment. With its incredible attention to detail, its superb sound design, exceptional voice acting. well-written story and its gorgeous graphics, however, it seems to go by even faster than that.
Particularly as it really is so nail-bitingly creepy.
What about an Observation walkthrough to speed things up even more?
If you would like to check out the game in less time than the expected six-plus hours, however,  whether as a precursor to buying it or for puzzle help, you can do that too. In the form of an Observation walkthrough.
If you want something that gets to the point as quickly as possible, then MKIceandFire's Observation walkthrough is one of the shorter yet still extremely complete options available.
In fact, he managed to complete it in just over 3 1/2 hours.
As usual, the Norwegian YouTube gamer created his walkthrough with no commentary, which definitely adds to the tense atmosphere and the game immersion here, and in 1080p HD and at 60FPS.
It also includes the full game, and all possible endings. You can watch the first video in his Observation walkthrough below. You will find every other video on MKIceandFire's playlist for the game here.
Or, if you prefer to watch his Observation walkthrough straight through in one extended session, he has also kindly put together one 3 1/2 hour video showing his entire gameplay. Check that out below too.
No matter which option you choose, however, be sure to watch MKIceandFire's gameplay right through to the end, as the last 15 minutes of the psychological horror are a phenomenal payoff you will not want to miss.
As for the game itself, check out Observation's website, and then buy it either as an exclusive on Epic Games or on the PlayStation Store.
Personally, I'd say it is particularly well worth it on PC, as the  current Epic discount will nab it for you for less than 10 euros. On PlayStation, however, you'll pay more than twice that.
Related reading:  This Lorelai walkthrough will make you love or hate this game (I hated it!), but it is definitely worth watching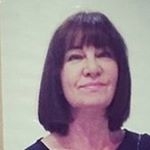 Latest posts by Michelle Topham
(see all)