I have been dying to watch a walkthrough of the newly released strategy RPG Pathway since I first saw screenshots of the gorgeous art style of the game late last year.
The new Robotality developed game was finally released last Thursday, and is now a top seller on GOG.com. Both good reasons to look for a good Pathway walkthrough to watch.
That Pathway walkthrough is one by popular YouTube gamer Wanderbots. He is currently on video three of his Pathway walkthrough, and has a gameplay style I enjoy, Relaxed, completionist and always explaining what he is doing, and why he is playing the way he is.
Wanderbots' walkthrough of this cool looking strategy game is also a first-time playthrough, so he is exploring the game just like we would if we bought it.
As far as playing the game myself, I'm not sure I would. It is quite repetitive, your character has few options in the turn-based tactical battles, so it gets boring fast, and character progression is limited.
Content, weaponry and enemy types are also limited, combat variety is almost non-existent, there are too few skills and item drops are poor. So, while I am enjoying Wanderbots' playthrough, it's more of a casual game than I would like.
Pathway itself is getting mixed reviews on GOG too, with some people quitting playing after just a few hours, while others are 20 hours in and enjoying it.
The general consensus, however, is that the game is not particularly complex so, if you are looking for something that will allow replays for weeks, Pathway is probably not it. If a relaxed game is more your speed, however, you may very well enjoy it. Particularly as the art style is so beautiful.
As gameplay to watch, however, a Pathway walkthrough is fun. And Wanderbots' videos do not disappoint.
Watch the first three of his Pathway walkthrough videos below. After the third video, he also turns down the difficulty so that his viewers can watch him finish the game. That fourth video in his series will be on his channel soon.
If you do decide Pathway is a game you would like to buy, you can pick it up DRM-free on GOG.
Related Reading: This Yoshi's Crafted World walkthrough has all levels, bosses and world timestamps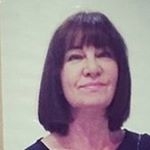 Latest posts by Michelle Topham
(see all)