I am probably the only adventure game fan on the planet that has never played Phoenix Wright: Ace Attorney — a visual novel adventure game that was first released in 2001, and has had five follow-up games released since then. Earlier this month, a PC port and a remake of the first three games in the trilogy was released.
Called Phoenix Wright: Ace Attorney Trilogy, the trilogy is getting overwhelmingly positive reviews on Steam, with players praising the story, the dialogue, the legal cases and the writing.
So much fun is it, some fans are now pleading for Capcom, the developer, to release all the other games in the series on PC.
So, to see what all the fuss is about, I have been watching a Phoenix Wright: Ace Attorney Trilogy walkthrough by YouTuber Wanderbots, A walkthrough that is just as entertaining as the game itself, as Wanderbots and his fiancee Keeper of Ages are very good at voicing each of the characters in the game.
They also stop gameplay now and again to discuss the characters, the cases and the game, and occasionally add funny insights to what they are experiencing.
Phoenix Wright: Ace Attorney Trilogy itself is superb, as it pulls you in right from the beginning, the characters are beautifully written, the cases are interesting, it is fun to watch the cross-examining of the witnesses, and to try to follow the clues yourself to piece together what actually happened as the walkthrough progresses.
The game mechanics too are excellent, and the game's graphics are gorgeous.
Watch Wanderbots' first video in his Phoenix Wright: Ace Attorney Trilogy walkthrough below.
It is highly entertaining and, if you are playing the game yourself, will give you an idea if you are making the right choices. After all, you definitely won't want to go too far down the wrong path, and have to replay part of the game to correct yourself.
If you get involved in the story as fast as I did, you will also find the rest of his walkthrough videos in his YouTube playlist so you can binge watch.
You can buy Phoenix Wright: Ace Attorney Trilogy on Steam. I have as, yes, this game is so well done, I want to experience the player satisfaction it undoubtably gives anyone who invests the time in it myself.
Related Reading: This Tales of Vesperia: Definitive Edition walkthrough is a great intro to the JRPG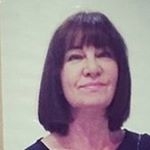 Latest posts by Michelle Topham
(see all)