A few days ago, I wrote an article commenting on the perceived difficulty level of Resident Evil 2 Remake. That after Capcom reported around 75 percent of the people that had played the game's one-shot 30-minute demo had failed to finish it.
So, of course, I was dying to see how difficult the new survival horror game actually is.
Not ever having actually finished any Resident Evil games, though, and with a backlog of several hundred games in my library, I am not likely to buy the game any time soon.
That is why watching a Resident Evil 2 Remake walkthrough was on the cards. A walkthrough I quickly found on my favorite YouTuber gamer's channel — MKIceandFire.
MKIceandFire's Resident Evil 2 Remake walkthrough
As per usual, MK Ice and Fire does not disappoint.
His Resident Evil 2 Remake walkthrough is for the PlayStation 4, takes place in 11 videos, and it is just over nine hours before he completes the game. Yes, he shows everything in the game you need, and moves slow enough so you can experience the game as if you are playing it, but fast enough that it is exciting.
His gameplay is without commentary, which definitely adds to the immersion and the fear, in high definition, in 1080p and at 60FPS. All reasons why I tend to look for MK Ice and Fire's walkthroughs before another gamers' efforts.
To add to his superb and complete walkthrough, he has also added a three hour and 19 minute video showing all the game's cutscenes at the end of his playlist.
The Resident Evil 2 Remake
Resident Evil 2 Remake itself is a superb updated version of the classic horror game, and a true Triple-A launch.
The game is smooth and seems to play well, voice acting is excellent, the graphics are gorgeous and it is fun, exciting and has some genuine jump scares. Even while just watching a Resident Evil 2 Remake walkthrough.
Dialogue is still as cheesy as ever, events are completely unbelievable, and we are back in the typical Resident Evil police station environment. There are also some twists that are different from the original game you will definitely not expect.
In other words, all you would expect from a faithful and extremely good remake.
The police station itself is quite a bit different than the original game but, to me, it makes it look and play even better. Particularly as there are some truly wonderful graphics and sound special effects, with dripping water, sudden floods, fog and smoke and, of course, lots of yukky stuff coming out of zombies.
All in all, Resident Evil 2 Remake is a stunning game and, even this early in the year, it is easy to predict it will likely end up on many critics' Best Game of 2019 lists.
If you still want to know more about the game before you watch a Resident Evil 2 Remake walkthrough, or buy it, Ars Technica has an excellent full review. And yes, they loved the game.
Watch MK Ice and Fire's Resident Evil 2 Remake walkthrough to get an idea as to why. His first video in the series runs two hours and 19 minutes, and you can watch that below. The rest of the videos in his complete walkthrough are available from his YouTube playlist.
Oh, and as for the difficulty? Honestly, after watching this entire Resident Evil 2 Remake walkthrough, it doesn't seem to me to be any more difficult than any of the others. That is why I am guessing it was the 3o-minute time limit in the demo that was most people's hard-to-overcome hurdle, and not the game's gameplay itself.
Related: This Pamali: Indonesian Folklore Horror walkthrough will scare the beejezus out of you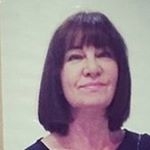 Latest posts by Michelle Topham
(see all)