The free-to-play indie video game Rhome is a first-person exploration game that was created in just a few months by students at SMU Guildhall — the #1 American graduate school for game design.
When you play Rhome, you will easily be able to see why.
Or, in my case, when I watched a cool Rhome walkthrough from British YouTuber CJUGames earlier on today. A video that had me on the edge of my seat from halfway in onwards.
Yet one that only took 27 minutes and 48 seconds for him to complete the entire Rhome walkthrough.
Rhome tells the story of Hailey Rhome, an architect who arrives home late one night to find her husband, Derek, has disappeared. As she walks around the house trying to find him, strange artwork appears, other things disappear and walls suddenly pop up in places they were not before.
Soon the house, which now has 15 floors and an elevator, is rearranging itself on every floor she visits, then arranges itself again as she arrives back.
Derek, however, is still nowhere in sight.
What is Rhome?
Billed as an exploration game with psychological elements, Rhome is more trippy than scary. Something that will probably please many people who love an interesting indie game that doesn't scare them so much they don't want to play it.
Instead, it is a beautifully made little game with simple puzzles and cool design elements that are quite complex, especially considering it only took the student group 16 weeks to complete.
Interestingly too, when the game was set for release in a normal economic environment, Rhome was planned to be sold for a few dollars on platforms like Steam.
Due to the coronavirus, however, and what is now looking like a pretty catastrophic economy about to hit us for the next few years, SMU Guildhall decided to make Rhome free-to-play instead.
That way, the students get to show off their excellent work and also possibly grab the attention of people in the gaming industry that might offer them jobs at the same time.
And, SMU Guildhall emphasizes, it will also allow players to pick up the game at no cost so many more people can play it while they are trapped at home in a COVID-19 lockdown.
Meanwhile, whether you plan on playing the game or not, you can check out CJUGames' full Rhome walkthrough below.
It's a quick watch as he speeds through the game quickly but intuitively, and still covers every part of the house while finishing it in under half an hour.
His commentary is laidback and fun to listen to as well.
Rhome itself is a cool game that, as CJU Games says is, "A pretty good game that, aesthetically looks great,…it tells it's own little story that doesn't overstay its welcome…a winner in my book."
From watching his Rhome walkthrough, I'd have to say I agree.
You can grab Rhome for free on Steam.
Related reading: You will either love or hate this Lorelai walkthrough, but either way its' worth a watch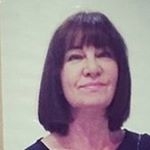 Latest posts by Michelle Topham
(see all)