The new Coffee Stain Studios' video game Satisfactory has been in Early Access as of March 19th, 2019.
It is an open-world factory management and planet exploitation game similar to Factorio, and is just as cool and fun as were the Swedish developer's previously released games Goat Simulator, and Sanctum and Sanctum 2.
If you want to see how fun, check out YouTuber Blitz's on-going Satisfactory gameplay series.
It showcases the game's superb animations, shows how beautiful the Satisfactory world is, gives you ideas on how to improve your home base and gives an idea of how satisfying the game will actually be as you upgrade your machinery, kill alien creatures and level up.
He has been playing the game since early March when the game was still in Alpha state, and has covered everything from mining and automating conveyor belts to designing a space elevator, building an ultimate power source, producing rubber and plastic and manufacturing complex computers.
Blitz does talk a little more than I would like (I prefer no commentary gameplay videos overall), but I do like that he is incredibly upbeat about Satisfactory, and seems to be having a helluva lot of fun as he is playing it. Plus, he has covered a lot of ground already in a game that has only just gone into Early Access.
You can watch Blitz's Satisfactory gameplay series starting with his first video below. You will find his entire series playlist here.
Satisfactory is available for download in Early Access on the Epic Games platform now and, if the rumor is true, the game will be in Early Access for at least a year. That means you can probably expect a heckuva lot more content to be added in upcoming months.
Related Reading: Check out this Sekiro: Shadows Die Twice walkthrough — as this game is perfect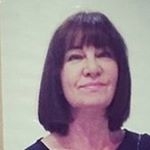 Latest posts by Michelle Topham
(see all)