Want to see a Sekiro: Shadows Die Twice walkthrough before buying it? This one is it
The new FromSoftware action adventure game Sekiro: Shadows Die Twice was released on Friday, and it is going to be a big hit.
Universally critically acclaimed, it is an Editor's Pick on Metacritic, with a current 90 score from critics and an 8.3 from players.
On Steam, it was the biggest game launch on that platform this year, and is already the most-watched game on Twitch, with even more people watching the game than are watching Fortnight.
Sekiro: Shadows Die Twice is being lauded for its difficulty level, its combat and stealth, graphics, storyline and voice acting.
As Atomix said in their review (in Spanish, translated below):
I had never played a title in which the mechanics of using a sword felt so organic and, at the same time, that it made all the sense in the world using traditional controls. No matter how familiar you are with the work of this Japanese study, Sekiro is something you have never experienced. Sekiro is the game that everyone who loves this medium should have among their priorities.
In other words, if you love action adventure, and you want to play the best game this year, Sekiro: Shadows Die Twice is most definitely it.
And, if you want to see how the game plays before buying it, then this Sekiro: Shadows Die Twice walkthrough is the best there is.
Recorded by YouTuber Shirrako (and what a perfect name that is for this Sekiro: Shadows Die Twice walkthrough), it is the full game played in 1080p, 60fps and in HD.
Shirrako has also recorded it with no commentary, which always makes me love his gameplays.
And yes, he does dodge more than he should, and is playing the game more like a Dark Souls game, but his walkthrough is still well worth watching.
Check out the first video in Shirrako's Sekiro: Shadows Die Twice walkthrough below. His entire series is 12 videos long, with eight of them already published. You will find his entire playlist for the game here.
Expect the other four to be on YouTube today or tomorrow.
Related Reading: This Devil May Cry 5 walkthrough is superb, just like this amazing game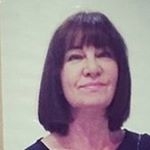 Latest posts by Michelle Topham
(see all)