This Shadow of the Tomb Raider walkthrough is entire game in under 10 hours
This Shadow of the Tomb Raider walkthrough is excellent and commentary free
The new Eidos Montreal action adventure game Shadow of the Tomb Raider was released this month, and is a game that is getting very good reviews.
Particularly with critics enjoying its involved storyline, interesting well-developed characters, excellent voice acting and challenging gameplay.
And, as the game has wrapped up well the narrative of the Lara Croft series of games hitting shelves with the first game in the series in 2013, fans are thrilled too.
An excellent Shadow of the Tomb Raider walkthrough
Of course, like all of the Tomb Raider games (now 12 in all), Shadow of the Tomb Raider definitely has its challenges.
Which is why, if you are playing the game and feel like you are making too many mistakes or…are completely stuck, this Shadow of the Tomb Raider walkthrough will really help.
Done as always by my favorite YouTube walkthrough player MKIce and Fire, his Shadow of the Tomb Raider walkthrough is recorded in 1080p, is the entire game from beginning to end, and is played on the PC.
As usual for him, there is also no commentary. So no distractions from the actual gameplay. Yay!
He has even given you the choice of watching the entire game in one sit-through on one video of 9 hours and 43 minutes (see the video below), or you can watch it cut up into 13 much shorter parts from MKIce and Fire's playlist.
If you want to watch the entire game in the Shadow of the Tomb Raider walkthrough right through, you can do that in the almost 10 hour video below.
Shadow of the Tomb Raider is now available on Microsoft Windows, PlayStation 4 and Xbox One.
Yes, I have already played it. And yes, it is well worth buying as it is incredibly good fun!
Related — This Luna and the Moonling walkthrough will help with the game's frustrating puzzles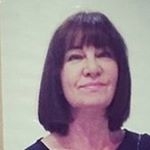 Latest posts by Michelle Topham
(see all)