Watch the entire Spider-Man PS4 game in this cool walkthrough
The new PlayStation 4 game Spider-Man has already been called one of the best superhero games ever made. No surprise really, as it is playable in a massive open world, the graphics are gorgeous, the main story is superb, the voice acting is exceptional, it has a cool soundtrack and the gameplay is fun.
Spider-Man also won Best Action Game and Best PlayStation 4 game at Gamescon this year.
But, if you are like me and you don't own a PlayStation 4, then your chances of playing Spider-Man anytime soon are probably pretty slim.
Cue a very cool Spider-Man walkthrough in its entirety from my favorite walkthrough gamer on YouTube — MKIceAndFire.
As always, it is a commentary-free game from him, so you get to experience Spider-Man just as the developers created it, it is in 1080p HD PS4 PRO, and it is almost 13 hours in length. You can watch it in its entirety below.
Of course, if you don't want to sit down to that long of a walkthrough video, MKIceandFire has also split the game up into many shorter videos so you can watch them at your leisure.
You will find the first one in that series below as well as on his playlist here, along with a slew of other cool Spider-Man videos like boss fights, all the Mary Jane scenes on one video, a video of all suits and suit powers and more.
Spider-Man itself is available now on the PlayStation 4. Oh, and yes, the game is absolutely beautiful and brilliant. I damn well knew I should have bought a PS4.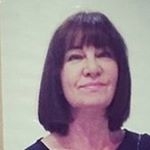 Latest posts by Michelle Topham
(see all)