Watch this awesome Spider-Man: The Heist full walkthrough if you want to see how this DLC plays
There is a three-episode DLC pack coming down the pike for the new Insomniac Games hit action-adventure game Spider-Man in the next couple of months. Called Spider-Man: The City That Never Sleeps, the first episode — The Heist — hit stores today.
Spider-Man: The Heist features Black Cat, aka Felicia Hardy, and features a storyline about her return to New York City and what her motives really are when it comes to Spider-Man.
The Heist DLC has new missions, challenges, enemies and three very cool new unlockable suits.
It also has a superb Spider-Man: The Heist full walkthrough from YouTube gamer MKIceandFire. As I always say, my immediate 'go to' when it comes to exceptionally good walkthroughs with no commentary.
His walkthrough of The Heist is already complete and can be watched via his playlist. On that playlist, he also has videos of all the DLC's cutscenes, all the hidden paintings, and an hour-long video featuring all the game's suits including those from The Heist.
MKIceandFire's Spider-Man: The Heist full walkthrough was played on the PlayStation PRO. It was recorded in 1080p HD. You can watch the first episode in the video below.
Meanwhile, the next episode of the three-episode DLC pack — Turf Wars — will be releasing in November. The final episode in the DLC series — Silver Lining — will be out in December. You can buy each episode separately at $10 each. Or get all three for $25.
And, if they are anything as fun as The Heist, both are something to definitely look forward to.
Related: This excellent Spider-Man PS4 game walkthrough will show you the full game in just under 13 hours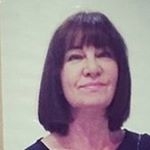 Latest posts by Michelle Topham
(see all)