This Spider-Man Turf Wars walkthrough series has complete DLC, 3 new Spidey suits and more
The second Spider-Man DLC Turf Wars was just released by Insomniac Games today — November 20th — which, of course, means many people are now looking for a Spider-Man Turf Wars walkthrough series to watch. Myself included.
Which is why I went to my usual source of awesome game playthroughs and walkthroughs this morning, and picked out MKIceandFire's Spider-Man Turf Wars walkthrough to recommend to you.
Advertising
Because he currently has a full no commentary walkthrough on his YouTube channel recorded in 1080p HD on the PlayStation 4 Pro.
It took him just an hour and 20 minutes to complete the entire campaign, and his gameplay can be watched in either three separate videos or in one 80-minute video depending on which you prefer.
He also has a video of all the Spider-Man Turf Wars cut scenes, and detailed videos on all three of the new Spidey suits –the Spider-Armor MK-I suit, the Marvel Mangaverse Spider-Clan suit, and the comic version of the Iron Spider Armor.
You can check out MKIceandFire's entire playlist of the Spider-Man Turf Wars DLC campaign here.
As for the Spider-Man Turf Wars DLC, it features a new storyline with mob boss Hammerhead front and center. It also includes new story missions, bases to complete, crimes, trophies and challenges.
Advertising
You can grab the new DLC for $10, or as part of the Season Pass for $25. The third and final DLC in the Spider-Man series, Silver Lining, is due for release in December.
Meanwhile, watch MKIceandFire's entire DLC walkthrough in the three videos below, or in its entirety in the one hour and 20 minute video below that.
And, if you haven't seen his excellent Spider-Man The Heist walkthrough yet, you can check that out here too.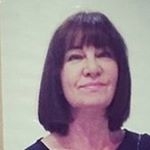 Latest posts by Michelle Topham
(see all)