The Insomniac Games third-person shooter Sunset Overdrive is one of the best games ever made for the Xbox One. The art style is gorgeous, the customization of both characters and weapons is deep and really adds to the enjoyment of the game, and gameplay is fast-paced and fun.
So, when it was announced as a release for PC this week, Insomniac just about made the month of tens of thousands of third-person shooter fans. Myself included.
Of course, Sunset Overdrive may be a fabulous game, but it can also be an incredibly challenging one. That is why you can guarantee there will be tens of thousands of gamers looking for a Sunset Overdrive walkthrough in the next few days. Myself included.
But with the game announcement for PC being a bit of an Insomniac Games surprise, there are not many Sunset Overdrive walkthroughs available at the moment. Which is why I am recommending this one by The Blue Dragon.
It is not complete — as yet, but soon will be, as he gets his walkthroughs online fast — but it is The Blue Dragon's usual excellent gameplay with no commentary.
He is also playing his Sunset Overdrive walkthrough at 1080P and 60FPS, and it will include all missions, cutscenes, and the game's ending, as well as character and weapons customization options.
In other words, The Blue Dragon may only have three videos or two and a half hours of his walkthrough up on his YouTube channel so far, but you will like his entire series when it shows up.
You can watch the first video in his Sunset Overdrive walkthrough below. You can watch his entire playlist here.
As for Sunset Overdrive, it is now available on Steam for just 20 bucks/20 euros. A brilliant deal for such a good game.
**But a small warning before you buy it, most gamers are complaining about the mouse control saying it needs a bit of work to make it more stable.
So you may want to hold off for a week or two to see if Insomniac Games fixes that.
Related: This Visage walkthrough with no commentary is terrifying and complete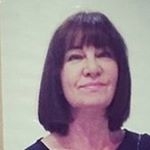 Latest posts by Michelle Topham
(see all)