Swag and Sorcery is a new RPG from Lazy Bear Games, the developer of Graveyard Keeper and Punch Club.
Released on May 9th, it is already a top seller on Steam with players enjoying the beautiful graphics, and the initial gameplay but with some getting tired of the mind-numbing grind. (That was my only complaint about Graveyard Keeper. The grind became intolerable).
Not having time to give the game the attention it needs in order to give it a fair review, I decided to watch a Swag and Sorcery walkthrough instead.
That way I could get a fair idea if Swag and Sorcery is as grindy as some say, or if the beautiful graphics, crafting cool armor and weapons, killing monsters and collecting tons of swag made up for it.
Over three hours into the Swag and Sorcery walkthrough I chose — one that is well-played and well-voiced by Welsh/Scottish YouTuber Aavak, the gamer that also did an excellent Graveyard Keeper walkthrough – I do understand what players that rage quit due to the grind say about the RPG.
But, I also think the pros of the game far outweigh really just that one major con.
No, the difficulty level doesn't scale correctly, which sometimes makes gameplay frustrating, and the fashion show idea is a little odd. But the artwork is beautiful, the humor is genuinely funny and the game has an excellent soundtrack.
Plus, even with the grind, you are working towards something all the time. Even if 'working towards' something often seems to mean you are playing an idle game rather than a true RPG.
And while I decided to buy the game after a couple of hours watching Aavak run his Swag and Sorcery walkthrough, I would suggest you watch at least the first video in his series before you do. Just in case this amount of grind is a deal breaker for you.
You will find the first video in Aavak's Swag and Sorcery walkthrough below. It is an hour in total, which should give you enough time to make up your mind.
You can buy Swag and Sorcery on Steam, (if you grab it this weekend, it is currently 25 percent off), and keep up to date on the game on the dev's website.
Related Reading: This Phoenix Wright: Ace Attorney walkthrough is entertaining and fun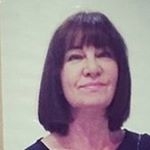 Latest posts by Michelle Topham
(see all)