This 'Terroir' gameplay video shows how unique this wine-making strategy game is
I stumbled across an Early Access tycoon simulation/strategy game on Steam this week that looked kinda cool, so I headed off to find a gameplay video for it.
The game is called Terroir, and it's a tycoon sim/strategy game in which you manage your own vineyard. You grow grapes, make wine, manage your chateau and try to get the most money for your wine that you can.
Advertising
Of course, it's not as simple as that. Because you also have to deal with bad weather, natural disasters and other things that can go wrong, kill your crop and generally make your grape-growing life difficult.
The game is still in Early Access as, according to the developer, they are 'fine tuning it'.
"While the game is fully playable now, the game's economy and certain mechanics still need some fine tuning and balancing. This is best done with an active base of players to give us feedback and suggestions – both of which we will be taking seriously."
Terroir is being developed by General Interactive Co and, when it does release sometime late this year or early next, it's only going to be $9.99 so a cool price as well as a unique game.
For more on the game, watch the Terroir gameplay video below from YouTuber Nookrium. No, he's not a master winemaker that's for sure, but it's a great little look at a fun and unique game.
Advertising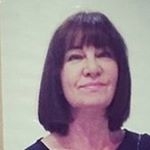 Latest posts by Michelle Topham
(see all)