"I think there's a bit of video game in your bug"
The new Massive Entertainment action role playing game Tom Clancy's The Division 2 is due for release on March 15th.  The game was developed by Massive, is published by Ubisoft, and is the follow up to Tom Clancy's The Division.
A game that got mixed reviews from critics, but one fans seemed to enjoy except for the endgame.
As often happens with upcoming new games, there are several YouTubers already publishing a The Division 2 walkthrough, which is helpful to watch if, like I was, you are still on the fence about buying the game.
Especially when it comes to Ubisoft games, which are often released too soon and with more bugs than game.
This, sadly, looks like this could be the case with The Division 2. A game that, in the The Division 2 walkthrough I watched at least, didn't even manage to stay bug-free for the first five minutes of gameplay.
That The Division 2 walkthrough is a no commentary version from MKIceandFire, which shows the game to be more broken in spots than actually working.
Or as one person commenting on MKIceandFire's walkthrough said, "I think there's a bit of video game in your bug".
Bugs in The Division 2 are mainly of the visual variety, with a rifle floating in mid-air as MKIceandFire tries to load a new cartridge, and with characters having conversations with themselves, as the person they were supposed to be talking too seems to be AWOL from the cut scene.
Things which, yet again with Ubisoft, leave me asking "Why do indie game studios with 1,000th of the budget Ubisoft spends on a game manage to release a bug-free game, while Ubisoft releases this half-finished piece of….?".
And yes, you can say, "Well, MKIceandFire didn't have access to what will likely be the Day 1 patch, as Ubisoft gave him an early release version of the game".
But. come on Ubisoft, it is hardly going to do your sales much good to give YouTube gamers copies of games that are clearly broken, now is it?
Even if a Day 1 patch will fix them.
The Division 2 is a grindy game with ugly graphics
Sadly, it is not just that the game seems to be bug-ridden, but is also that it is grindy with boring dialogues and a storyline that I doubt will hold most people's attention.
Throw in the ugly graphics, disappointing bosses, missions that are very similar to the first game, and The Division 2 isn't much of a step up from the first one, if at all. And that one hit store shelves three years ago.
In other words, after eight videos of MKIceandFire's The Division 2 walkthrough, nope, this game is probably not for me. Even with the nice attention to detail, the game's smooth flow and the huge number of things to do
Watch the first in MKIceandFire's The Division 2 walkthrough in the video below to see if the game is anything you are interested in.
His gameplay is recorded in 1080p HD 60FPS on PC, and will include the full game campaign and all bosses by the time he has all the videos in his series uploaded.
You can watch the rest of the walkthrough series from MKIceandFire's YouTube playlist. And no, I won't be buying it at least for now, but instead will see if upcoming patches improve the game and how much new content will be being added over the next few weeks and months.
You, of course, may think differently.
The Division 2 will be released on 15 March 2019 on PlayStation 4, Xbox One and PC.
Related Reading: This Devil May Cry 5 walkthrough is superb, just like this amazing game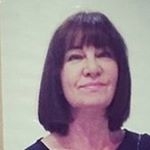 Latest posts by Michelle Topham
(see all)