This The Room Three walkthrough on PC is in full, fast and fun
The Fireproof Games puzzle game The Room Three was finally released on PC this month, and it is something I have been anticipating for months.
After all, The Room Three has been on mobile for over three years, and has been getting rave reviews on Metacritic since its release. It was also nominated for a BAFTA award.
But, like many gamers, I still prefer to play games like this on the PC  and, yes, once I bought it and began to play, I can definitely say waiting for this one was well worth the wait. For one thing, the graphics are a huge improvement from the Android version, and the controls are so much easier.
The Room Three is the follow up to the critically acclaimed The Room Two. It is an escape the room game where players have to solve puzzle boxes and interact with objects to be able to advance into one of the four accessible areas.
Yes, it is a challenge. Yes, it is frustrating sometimes. But, yes, it is a lot of fun.
The Room Three does start with a short tutorial, so you can quickly figure out how to play, but it doesn't help you when you are in the midst of gameplay and have no idea what to do next.
That is where British gamer CJUGames' The Room Three walkthrough on PC comes in.
He is playing through the entire game and, while he does comment throughout his gameplay, he does not say stupid things and keeps his comments about the game itself, and not about extraneous stuff few people would care about.
He also reads the diary, letters and clues very well, and manages to solve puzzles it took me a while to complete.
You can start watching CJUGames' The Room Three walkthrough on PC in the first video in his series below.
His entire walkthrough series is accessible via his playlist and he has currently almost completed the game. In other words, if you start watching his series now, he will probably have the final videos uploaded by the time you need them.
And, of course, Fireproof Games has a lot more information about this superb game, as well as links to where you can buy it on PC, Android and iOS.
Related: This Visage full walkthrough is terrifying and very very fun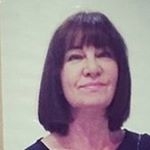 Latest posts by Michelle Topham
(see all)