The new action adventure horror video game The Sinking City has been holding my attention over the last couple of days.
Not because I am playing it, as it is not due for release until tomorrow, but because popular YouTuber MKIceandFire's The Sinking City walkthrough of the game is excellent.
And yes, I have binge watched the first five videos in his series so far, as the storyline is engrossing.
The Sinking City was developed by Ukrainian game developer Frogwares, and is based on iconic horror writer H.P. Lovecraft's work.
The third-person open-world detective game has protagonist and private investigator Charles W. Reed in the town of Oakmont, Massachusetts, trying to find out why he has been plagued with visions that affect his sleep.
Other people in the town of Oakmont have had similar visions, and it is up to Reed to find out why they are occurring, and if they are connected to the town's constant flooding problems.
Doing so includes using his supernatural powers, which seem to have arrived with his dreams.
As he does so, however, his actions affect both his health and his sanity.
The Sinking City is creepy (although not really that scary), with excellent graphics, beautifully created and in-depth environments to explore, an extensive storyline, superb voice acting and many NPCs to interact with.
If you are a Lovecraft fan, you will recognize some of the characters from his novels and short stories.
It is also very well written, with believable plots and decent
There are also plenty of main quests and side quests, that give you a lot to do, as well as a huge open world to explore.
In fact, the only downsides that I could see in MKIceandFire's The Sinking City walkthrough is combat seems a bit clunky, and the trudging around to be able to get places before Reed finds the fast-travel locations that make it easier would be annoying if you were playing it.
Check out the first video in MKIceandFire's The Sinking City walkthrough below if you are interested in seeing how the game plays before tomorrow's release. It will give you almost 2 1/2 hours of gameplay, to kick off with.
He also currently has four other videos on his YouTube playlist, for a total game time of just over five hours. You'll find his full playlist here.
His gameplay is, as usual, in 1080p HD, 60FPS and with no commentary. He also plans on uploading videos of all the possible endings and the boss fights.
The Sinking City will be released tomorrow, June 27th, 2019, on PC, PlayStation 4 and Xbox One. The PC version will be an Epic Games exclusive for the first year.
The game will also be out on the Nintendo Switch later in the year.
And yes, even though I have already watched most of a full The Sinking City walkthrough, I will still be buying it.
Learn more about the game on its website.
Related reading: Best Judgment walkthrough — this, by a mile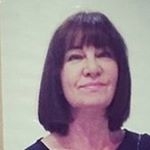 Latest posts by Michelle Topham
(see all)