I like watching Canadian YouTube gamer Bawkbasoup, because unlike some gamers he can read in-game text well, and he usually does a blind walkthrough of the games he plays.
That means you get to see just what your experience would be if you play the game, and not the experience other gamers often show when they have already finished a game before they start recording their walkthroughs.
Today's Bawkbasoup video I have just finished watching is his new sci-fi indie horror game The Subject walkthrough.
It is another blind play through he recorded while live streaming on Twitter, so  you know this thing is genuine, and he finishes the full gameplay in just shy of four hours and 15 minutes.
And yes, he most definitely does die — a few times — and, thus, has to start the game over. Although at least it was from a save the second time he died!
DarkStone Digital's The Subject is a horror game packed with classic-style puzzles reminiscent of adventure titles from the 1990s. It is a free to roam game, which means if you don't know what you are doing, there could be a lot of roaming around while you try to figure it out.
Roaming around that just may take you into contact with the monster running through the halls of the Kohate testing complex you now find yourself trapped in. And yep, he will kill you.
Which is why Bawkbasoup's The Subject walkthrough could come in very very handy.
The Subject is now available on Steam for $9.99, and you can learn more about the horror game on DarkStone Digital's website.
You can watch Bawkbasoup's four-hour The Subject walkthrough in its entirety in the video below.
Related: This no commentary Visage walkthrough is terrifying and very very good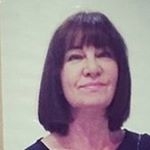 Latest posts by Michelle Topham
(see all)