This The Walking Dead: The Final Season Episode 1 Walkthrough is Excellent
This The Walking Dead: The Final Season, Episode 1 "Done Running" walkthrough will solve all your problems
As I have said in previous posts showcasing specific video game walkthroughs, one of the first YouTubers I go to for any walkthrough series is MKIceandFire.
Not only because he/she does a slew of walkthroughs every month, but also because there is never any distracting commentary, the graphics are always in HD and MKIceandFire is an exceptionally good gamer.
Case in point, MKIceandFire's The Walking Dead: The Final Season, Episode 1 "Done Running" walkthrough.
A complete walkthrough of the first episode in the new The Walking Dead game, starting right from the intro with its flashbacks to previous seasons, right up until the end of the just released first episode.
Of course, I watched this The Walking Dead: The Final Season, Episode 1 walkthrough all the way through as I haven't bought or played a Telltale game since the Season 1 of The Walking Dead. Simply because I detest the way they program their controls for mouse and keyboard. (They are effing terrible!)
But, I love their gorgeous graphics, the storyline is always exceptionally well-written and watching a walkthrough of one of their games is almost as good as watching a TV show. Pity about those damn controls.
So let me just say whether, like me, you are not playing The Walking Dead: The Final Season, or you are just looking for gameplay hints, MKIceandFire's walkthrough is excellent.
Check out the first episode in the video below.
You will find all the rest of them on his/her YouTube channel. There is also a video with all the possible endings, so you don't have to play the game again to get them.
You can currently buy The Walking Dead: Final Season, Episode 1 "Done Running" DRM-Free on GOG. The second episode in the season "Suffer The Children" will release on September 25th.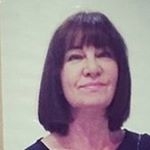 Latest posts by Michelle Topham
(see all)