With a huge game backlog I feel like I am never going to get to, buying the new SEGA game Valkyria Chronicles 4 just wasn't an option for me. Not if I ever want to get to some of the 300-plus games I own and still haven't played.
I did want to see how new release Valkyria Chronicles 4 plays, however, as I enjoyed the first three games in the tactical role-playing game series immensely.
That's why I headed off to look for a good Valkyria Chronicles 4 walkthrough on YouTube this week. Preferably one with no commentary.
Surprising to me, though, especially with Valkyria Chronicles 4 being so cutscene and conversation heavy, and being more like a visual novel in parts than a game, there are few Valkyria Chronicles 4 walkthrough's online with no commentary.
Something I am pretty strident about when a game has this much talking.
That's why I was so happy to find Santosx07's excellent Valkyria Chronicles 4 walkthrough. As, not only does he have no commentary throughout, he's a pretty decent gamer and he has already uploaded the complete game. In 25 videos, which do take a fair amount of time to watch.
Valkyria Chronicles 4 itself is a gorgeous game, with artwork that really stands out in the overcrowded video game market.
Battlefields are large, with huge maps much more like the original game in the series than the second. The developers have also added a new class — the Grenadier — which is incredibly fun to watch, and probably even more fun to play, and they have even added the ability to promote a squad member to leader once that option unlocks.
In fact, Valkyria Chronicles 4 is the game most fans have been waiting for, as it far surpasses the second and third games in the series for looks, gameplay, balance and just overall fun.
Although is it just me, or do you also wish you could speak Japanese? Just so that you understood the dialogue, as some of the English dialogue in the game is more than just a bit cringeworthy. I would love to know if the original Japanese is the same? (I'm guessing not?).
All in all, though, Valkyria Chronicles 4 is an excellent game, and Santosx07's no commentary Valkyria Chronicles 4 walkthrough is exceptionally good.
You can watch the first video in the 25 video series. Then head to his huge playlist to watch the rest.
You can also watch a 2-minute long promotional movie for the just released game here.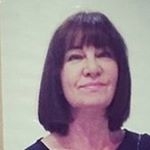 Latest posts by Michelle Topham
(see all)