This War of Mine developers donate $500k to children's conflict assistance charity
The hit indie war survival video game This War of Mine has not only sold over 4 1/2 million copies since its release in November 2014, the Polish developer 11 bit studios also wanted to make sure they were responsible global citizens, along with being hit game creators.
Especially when it comes to the grimness of the game's story — war.
That is why 11 bit studios recently donated a massive chunk of their profits from the game — $500, 000 — to the War Child charity. A non-governmental organization that gives help to children in conflict areas, and to children who are still dealing with the aftermath of a war.
This War of Mine requires the player to keep a group of civilians alive in a city in the grip of war. It has been so successful for the Polish indie studio, it is reported the game recouped all its development costs in just the first two days in was on sale.
The donation given to War Child mainly came from sales of two of three planned DLCs or 'Stories' for the game — Fathers Promise and The Last Broadcast, which were released in late 2018 and 2018. The third one has a planned release soon, and all three are available for purchase in a Season Pass.
This War of Mine is now available on PC, Switch, PlayStation, Xbox, Android and iOS. Watch the launch trailer for the hit survival game in the video below to see why it has captivated so many.
You can buy the soundtrack edition of the game DRM-free, and thus give more money to 11 bit studios that they may also donate, on GOG.
Related Reading: More game news, game walkthroughs and launch trailers on Leo Sigh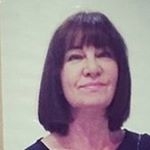 Latest posts by Michelle Topham
(see all)