Do you want to check out the new side-scrolling platformer game Yoshi's Crafted World before you plump down 60 bucks for it?
Would you like to watch a Yoshi's Crafted World walkthrough, but don't want to waste your time with a bad one?
Advertising
If so, this Yoshi's Crafted World walkthrough is for you.
Recorded by YouTube gamer Prosafia Gaming, it is a complete walkthrough that is just five hours and 10 minutes long, covers the full game, including all levels and bosses, and is without commentary.
The walkthrough is available on one video, so easy for downloading if that is your thing, and even has time stamps for each world:
03:28 Sunshine Station 11:51 Yarrctopus Docks 26:24 Go-Go Land 39:13 Big Paper Peak 01:11:31 Origami Gardens 01:23:12 Dino Desert 01:32:41 Sky-High Heights 01:48:29 Acorn Forest 02:11:33 Pastel Pathway 02:34:01 Cardstock Carnival 02:53:39 Chilly-Hot Isles 03:13:32 Ninjarama 03:36:05 Rumble Jungle 04:01:27 Outer Orbit 04:19:59 Cheery Valley 04:35:36 Shadowville
The game itself is adorably cute, beautifully designed and fun to watch. Even if you do not intend to buy it.
Advertising
If that was not enough, Prosafia Gaming also has a second video with even more content.
That one is a 100 percent Yoshi's Crafted World walkthrough of the secret Hidden Hills world. It includes all the flowers, missions, sprouts and the secret final boss.
Watch both videos below and, if you like what you see, you can now grab Yoshi's Crafted World exclusively for the Nintendo Switch on the usual digital platforms.
Related Reading: Watch the release trailer for Yoshi's Crafted World on the Nintendo Switch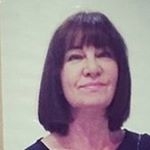 Latest posts by Michelle Topham
(see all)