Actor Thomas Sadoski could not be more in love with his wife Amanda Seyfried and his three-year-old daughter it seems.
At least if what he told Kelly Clarkson this week about he and his wife's upcoming three year wedding anniversary is anything to go by.
Thomas Sadoski was a guest on The Kelly Clarkson Show last week (February 27th, 2020) where, among other things, he talked about what it has been like to be married to fellow actor Amanda Seyfried for the last few years.
Especially when it comes to being two artists in a marriage. A point Clarkson brought up as being something she was amazed by.
"My husband and I…we're in the industry, but we're of different cloths in the industry. Like he's a manager and I'm an artist, so it's different. Two artists?" laughed Kelly, "Enjoy!".
"Oh for sure", replied Sadoski. "We're cut from two different cloths as well. She's brilliant…and and and and…I'm her husband" he joked, while Kelly and fellow guest Elizabeth Moss laughed.
More seriously, Thomas Sadoski went on to add,
"We have our anniversary coming up. Yeah, it's a tricky thing, you know like negotiating relationships inside the industry. But it mostly has to do with like parenting and who's going to be around and what you're going to do, and how close you want your kids to be to the industry".
And, while Kelly agreed it was weird trying to figure out how much you want your children to be involved in the entertainment industry, if at all, Sadoski also explained:
"We both were super working class kids. I grew up in a small town in Texas, and she grew up in Pennsylvania, and we don't want this. It's what we do. It's not who we are."
And, while Thomas Sadoski made it obvious he was in love with and respected his wife Amanda, you could also tell he was so in love with his three-year-old daughter he couldn't see straight.
Although he did admit she was opinionated already, and more than a bit of a handful.
"She has quite a lot of opinions. She is not afraid of expressing them."
"That's kind of…a bold girl. I like it," commented Kelly.
"She's tough. She's tough as nails", agreed Sadoski. "…and she's gonna grind me down."
Watch Thomas Sadoski talk about how much he loves Amanda Seyfried and his almost-three-year-old little girl in The Kelly Clarkson Show video below.
Now that's a great husband and a lovely dad!
Read: Kelly Clarkson continues to nail those Kellyoke covers with Melissa Etheridge's 'I'm The Only One'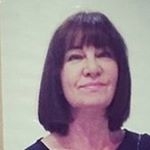 Latest posts by Michelle Topham
(see all)