Well this is a very nice addition to the Nintendo Switch — developer Bithell Games' indie 2D platformer Thomas Was Alone on Switch as of February 19th. And, at only $9.99, a superb addition to anyone's Switch library.
Thomas Was Alone is one of the most minimalist games ever created. After all, what other game do you know where you play characters made up of nothing but colored rectangles moving about?
That hasn't stopped it becoming hugely popular, however, with the colored blocks and the fabulous narration making gamers themselves fall in love with the characters on the screen.
Thomas Was Alone features fun and challenging gameplay, a gorgeous soundtrack and one of the best narrations ever to appear in a video game. So much so, narrator Danny Wallace earned a BAFTA Games Award for his work.
In other words, if you have not played Thomas Was Alone (or even if you have) and own a Switch, you really need to grab this one. Now!
Especially as, if you pre-order Thomas Was Alone on Switch before it releases on February 19th, you'll get it at the discounted price of $7.99. And that is an absolute steal.
You can do that now via the Nintendo eShop.(watch the Thomas Was Alone on Switch trailer below and you definitely will)
Features of Thomas Was Alone gameplay
Just in case you need a little bit more of a push, (come on, this game is sooooooo damned good!), here are some of the features you can expect according to Nintendo (oh and yeah, the Switch version includes the additional level pack):
Beat 100 levels carefully designed to test your puzzle-solving skills and uncover the story of the AIs.
Utilize the unique skills of 12 different characters, each as unique as the AIs themselves.
Immerse yourself in David Housden's critically acclaimed procedural score.
Join Danny Wallace for a BAFTA award winning performance of the story's narration.
Includes Director's Commentary by creator Mike Bithell.
Includes the "Benjamin's Flight" additional level pack – join new characters and utilize new abilities in 20 additional levels in a story about hope and the wild impetuosity of youth.
Thomas Was Alone was originally released for both PC and Mac in June, 2012. It then hit other platforms between 2013 and 2014, now being available on just about all of them.
The Nintendo Switch is one of the last platforms not to feature the game. Tragic that it took that long!
Watch the launch trailer for Thomas Was Alone on Switch below, then RUSH to the Nintendo eShop to buy it. You will not be disappointed.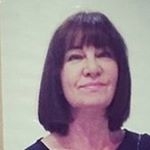 Latest posts by Michelle Topham
(see all)