The news today that the Tiger & Bunny anime is finally getting a long-awaited sequel, almost a decade after the first season ended, proves if you wait long enough your favorite anime may get one too.
Simply called Tiger & Bunny 2, season 2 of the popular adventure comedy was announced on the anime's official Twitter account and will follow on from the Tiger and Bunny: The Rising feature film, which was released in early 2014.
Don't get too excited just yet, however, as the second season is not slated to actually be released until 2022.
When production kicks off, staff from season 1 will be returning, with the series being directed by Mitsuko Kase (Glass Maiden and Mobile Suit Gundam 0083: Stardust Memory).
Character design will be done by Masakazu Katsura, who also designed the characters in season 1. Masafumi Nishida will be the series composer.
Hiroaki Hirata (After The Rain, Granblue Fantasy: The Animation) will be playing Kotetsu T. Kaburagi/Wild Tiger again, and Masakazu Morita (Bleach, Sengoku Basara — Samurai Kings) will be back as the voice of Barnaby Brooks Jr.
Five years ago, Ron Howard and Brian Grazer also announced they would be producing a live-action Hollywood film based on the first series. That has yet to come to fruition, however.
At the moment, this is all the news that has been released about Tiger & Bunny 2. But you can be sure more will be forthcoming, as this is incredibly exciting news for the many fans of the show.
Meanwhile, keep an eye on the anime's official website for more, and check up on more anime news on Leo Sigh.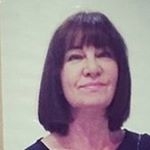 Latest posts by Michelle Topham
(see all)