Timebelle and their song 'Apollo' were the winners of the Swiss national final Die Entscheidungsshow last night, beating out five other contestants for the right to represent Switzerland at this year's Eurovision Song Contest.
Timebelle is made up of lead singer Miruna Manescu, drummer Samuel Forster and multi-instrumentalist Emanuel Daniel Andriescu. The group is originally from Bern, where the three met when they were studying at a university there.
The results of the night were compiled after a public televote, with the final standings looking like this.
Timebelle 'Apollo' 47.88%
Nadya 'The Fire in the Sky' 18.02%
Michèle 'Two Faces' 11.44%
Ginta Biku 'Cet air là' 8.31%
Shana Pearson 'Exodus' 7.56%
Freschta 'Gold' 6.79%
And, while 'Apollo' is pleasant enough, pleasant songs do not make it through to the grand final of Eurovision. That means Switzerland may see the same fate as last year's Swiss entry, Rykka, who ended up in last place in her semi-final round, and so failed to qualify for the final.
Because, again, Switzerland has done what they have done almost every year for the last couple of decades. Put up a batch of bland songs for their national final, and then seemed surprised when the one they choose does not qualify at Eurovision. And that is why, in the last 13 years, Switzerland has failed to qualify nine times.
Of course, qualification for the ESC grand final depends on the other songs and performers who are competing and, as there have not been many chosen from other competing countries as of yet, Timebelle could end up performing against a weak batch and could get voted through.
My guess, based on Timebelle's decent-enough-but-nothing-spectacular performance last night, and 'Apollo' as a weak and quite bland song, that is highly unlikely.
As for Switzerland's past wins at EC, the country has won twice since the song contest was founded in 1956. The first time was at the first ever competition, which was held in Switzerland, and where Lys Assia won with 'Refrain'.
The last time was in 1988, when Celine Dion was the winning entry with 'Ne partez pas sans moi'. Dion remains one of only a handful of artists that have managed to forge extremely successful careers after winning Eurovision.
Watch Timebelle's winning performance of 'Apollo' last night in the video below, and see what you think about their qualification chances.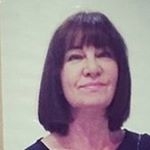 Latest posts by Michelle Topham
(see all)