Tina Fey's latest movie 'Whiskey Tango Foxtrot' might not be what you expect from this former Saturday Night Live star. After all, when you think about Tina Fey, you don't really picture her in war-torn Afghanistan.
That is what 'Whiskey Tango Foxtrot' is about, however. A female American reporter who is sick of her life and her boyfriend, and who decides to head to Afghanistan as a war correspondent.
The first trailer for 'Whiskey Tango Foxtrot' was released by Paramount this week. It's a film that is billed as a comedy war film, and is actually based on the best-selling book The Taliban Shuffle: Strange Days in Afghanistan and Pakistan by journalist Kim Barker.
The film stars Fey, along with British actor Alfred Molino, Martin Freeman, Billy Bob Thornton and Margot Robbie. It is scheduled for release in North America on March 4th, 2016.
Watch the trailer below. Looks like it might be fun, eh?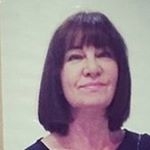 Latest posts by Michelle Topham
(see all)