Singer Selena Gomez and actor and comedian Kevin Hart have more followers on Instagram than almost everyone else. Ridiculously high numbers of followers actually —  Gomez has 89.8 million, and Hart 38.9 million followers — and with more followers appearing every day.
If you are also on Instagram, but struggling to get the followers you would like, no worries.Selena Gomez and Kevin Hart have put together a quick video with The Hollywood Reporter that gives some great tips on what to do to get more followers to your Instagram account as well.
Things like "be interactive" — too many people don't leave taglines when they're uploading photos that will cause their viewers to leave comments about what they're saying, and then wonder why more people don't comment. Or 'post more selfies'.
The funniest one, though? Kevin Hart saying "show more skin' with a selfie of so much butt skin.
The Gomez and Hart video is part of a cover story The Hollywood Reporter has out this week about Instagram's huge growth, and how it is now trying to get its fair share of the video market. And, if you're interested in the intricacies of the social media platform, it's well worth a read.
Personally, I rarely watch videos on Instagram, as that is what YouTube is for for me, but Instagram CEO Kevin Systrom is betting others are different than me.
Video the future of Instagram? Maybe.
Meanwhile, watch Selena Gomes and Kevin Hart's tips on increasing your Instagram followers in the video below.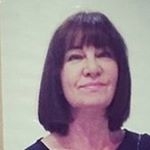 Latest posts by Michelle Topham
(see all)