Tis Time for "Torture", Princess key visual and trailer feature stunning artwork
I must admit I am intrigued as to how the upcoming anime series Tis Time for "Torture," Princess will be adapted from the original manga series.
A series I read two volumes of, but didn't progress beyond that as the premise just became too repetitive.
It will be interesting then to see how master-level screenwriter Kazuyuki Fudeyasu (Black Clover, Girls' Last Tour, That Time I Got Reincarnated as a Slime) will handle the series composition of this one.
That being said, the Tis Time for "Torture," Princess artwork is utterly gorgeous, and the characters are incredibly fun and interesting.
For that alone, the manga series is well worth a read.
Especially Hime-sama, who would hand over her first born if it meant she would be able to enjoy some tasty food.
Or would she?
And Torture Tortura, who is phenomenal at thinking up another "torture" she just knows the Princess will fall for even before the dish has had a chance to cool down.
That gorgeous artwork is also up front and center in the new Tis Time for "Torture," Princess key visual that has just been released on the upcoming anime's official Twitter account.
That Twitter account also gave us a glance at how the animated version of that gorgeous art style will turn out in a new Tis Time for "Torture," Princess teaser trailer, as Torture Tortura arrives in the dungeons where the Princess and the Holy Sword EX are being held, and informs her "the torture will now begin".
Tis Time for "Torture," Princess anime details
The upcoming Tis Time for "Torture," Princess anime series is based on the gag manga written by Robinson Haruhara and illustrated by Hirakei.
It tells the story of a Princess, Hime-sama, and her Holy Sword EX who have been captured by the Hellhorde.
Unable to torture her for information properly due to a treaty that was signed, Hellhorde's highest-ranking torturer Torture Tortura devises a plan to tempt Hime-sama with tasty food and snacks she cannot resist.
Every time a new dish arrives, Hime-sama insists she will not fold, but a few minutes later she is chowing down on the latest Japanese treat while Torture Tortura is in possession of new information she can use against the Princess's realm.
The problem is, most of the time Hime-sama only gives up useless information. But during the few times she hands over information that could be useful to the Hellhorde, the Hell-Lord decides not to follow through on it.
The Tis Time for "Torture," Princess anime is being directed by Youko Kanemori (Episode Director Given Movie), with Toshiya Kono and Satoshi Furuhashi in charge of character design.
Pine Jam is in charge of anime production.
The anime itself is due to premiere in January, 2024.
Check out the just released teaser trailer below, and enjoy the beautiful Tis Time for "Torture," Princess key visual featuring Hime-sama, Torture Tortura, the Hell-Lord and, of course, the Holy Sword EX above.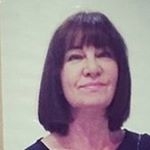 Latest posts by Michelle Topham
(see all)