If you haven't played Titanfall 2 for a while, next week might be a good time to fire it back up again. That's because Respawn Entertainment is releasing Colony Reborn, a DLC that will be free for all players, and re-introduces the classic Colony map from the original game — just cooler and even better, obviously.
Get ready to head into narrow alleys and dark buildings in search of enemies, while trying to find a rare vantage point from where you can get the kill.
The Titanfall 2 Colony Reborn DLC adds a new weapon — the R-101 Carbine — and re-introduces some weapons from the original game, including the R-101 assault rifle. You will also be able to pick up new skins for both Titans Northstar and Legion, but those you will have to pay for.
Watch the Colony Reborn trailer below to get a bit more sense of the gameplay, and then make a note to grab it on on March 30th when it releases on PC, Xbox One and PS4.
You can find out more at the Titanfall 2 website.
And by the way, if you haven't play Titanfall 2 yet, you really should. It is one awesome game that did not get the attention it should have done at release last year.
That sad fact we can blame on EA, who really f*cked up the release date deciding to let the game hit shelves slap bang in the middle of the release dates of EA's own Battlefield 1, and Activision's Call of Duty: Infinite Warfare rather than at a time where gamers would have had a chance to really see what this game can do.
Incredibly unfair to Respawn Entertainment who did an incredible job developing it, and ultimately a major blow to the game's sales.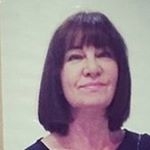 Latest posts by Michelle Topham
(see all)