Titanfall 2's 'Monarch's Reign' free update has some awesome upgrades
So, I just watched the Titanfall 2 'Meet Monarch' video and can I just say "Ooooh", because this new Titan is epic, and the free update has some awesome upgrades and additions as well.
Respawn Entertainment's Titanfall 2 latest update, Monarch's Reign, has just been released on Xbox One, PS4 and PC, and adds a slew of new things to the game.
There's a new map, some much-needed weapon balancing, a cool remastered Relic map from the first Titanfall, and around 100 fixes to the Crashsite map, which also gets some new zipline and wallrunning spots.
And, of course, say "hello" to Titan Monarch.
And Monarch looks supremely interesting as she is made from two different Vanguard-class Titans and, unlike other Titans, can choose from a variety of upgrades while out on the battlefield. You just have to hope you choose the right path, so you can get her to her ultimate glory.
She will help you along, of course, as she can also grab energy from enemy Titans to recharge her shields. Booya!
Yesterday's upgrade also includes Titan Brawl as the featured mode for a limited time, with all modes paying out double XP as well.
Seems like a perfect time to me to get your game on.
There are also two premium Titans added to the pack.  Ronin and Tone — but at $4.99 each, and being nothing more than cosmetic, to me they're not anything I'd be interested in. You may feel differently, of course.
Watch the official trailer for the Titanfall 2 'Meet Monarch' below. Now that truly is one superior beast.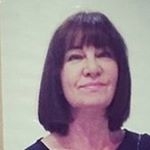 Latest posts by Michelle Topham
(see all)