I discovered Swiss singer Tiziana yesterday when I watched Conchita Wurst performing at the Swiss Eurovision National Final – ESC 2015 Entscheidungsshow in Kreuzligen, Switzerland last night.
Tiziana, full name Tiziana Gulino, was one of the six finalists who were all hoping to get to Eurovision 2015 in Vienna in May. She's only 17-years-old, she has a gorgeous voice, sings in English, German and Italian, and had a beautiful Eurovision song – 'Only Human'. I say 'had' as, sadly, even though she had the best voice of the night, and the best song, she didn't win.
Seeing Tiziana on the Entscheidungsshow, however, did motivate me to subscribe to her YouTube channel, listen to some of her videos, and fall in love with Tiziana singing 'Only Human'.
You only have to listen to it once to know, if this young woman continues the way she's going, we could be hearing a lot more about her in years to come. She's very very talented.
As for listening to Tiziana, I'm including both her 'Only Human' lyrics video and her live performance for the auditions for the Swiss Eurovision National Final for you to watch below. Both are lovely.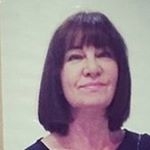 Latest posts by Michelle Topham
(see all)