TK performs Chainsaw Man's 'first death' live on his 40th birthday and wow, the freaking ENERGY!
When it comes to Japanese musicians who give phenomenal live performances, you don't get much better than TK from Ling tosite sigure who, even live and playing a wild guitar, still manages to absolutely nail those ridiculous high and often screamy vocals.
Take TK from Ling tosite sigure's 'first death' live — you know, the official Chainsaw Man Ending #8 — which is seriously one of the best EDs from the entire set of 12 in my humble opinion — and a song that TK performed live with his band during a concert in Kyoto on December 23rd.
Because it isn't just the enormously high-energy the song portrays from the minute the first note sounds on stage, it is also those amazing guitars, and TK's incredible vocals live that make this track such a banger.
So good is this damn thing, I would kill to be standing in that audience to hear it.
TK from Ling tosite sigure's 'first death' was officially released as a digital single on November 3rd, with its CD version arriving on December 21st.
It is also currently one of the most popular Chainsaw Man ending themes, with 'first death' already earning almost 4.5 million plays on Spotify alone.
The song's official music video has also earned over 2 million plays, and the Chainsaw Man Ending #8 animation which features the track is now heading rapidly towards 5.5 million plays. (watch below)
Pretty outstanding considering 'first death' is competing with 11 other absolutely stellar Chainsaw Man EDs for plays, eh?
Watch TK from Ling tosite sigure's perform 'first death' live below.
A performance that is savage and explosive enough itself, but with those added Japanese lyrics erupting all over the screen, it is a helluva cool thing.
And, as a reminder, think about this — TK has a phenomenal level of energy on stage, both in his vocals and guitar playing and, yep, the Japanese singer/musician just turned 40 on December 24rd — the day this superb performance was recorded.
Crazy, eh?
Watch Chainsaw Man on Crunchyroll.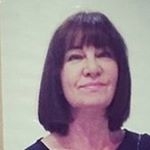 Latest posts by Michelle Topham
(see all)