Yet more voice actors have been named as part of the Toilet-bound Hanako-kun cast.
The two most recent actors to join the upcoming anime's cast are Takahiro Mizushima (Assassination Classroom, Fate/Extra Last Encore) and Chika Anzai (Sound! Euphonium, Scum's Wish), who will play characters Natsuhiko Hyuga and Sakura Nakamine.
From their respective designs by Mayuka Itou (Unbreakable Machine-Doll), and from the others already released, it is looking pretty obvious Toilet-bound Hanako'-kun's characters are going to be absolutely gorgeous.
Yūma Uchida and Minako Sato were also named as cast members last month.
Animax Asia also announced yesterday they will be simulcasting Toilet-bound Hanako-kun, with the series beginning airing on January 10 at 8:30 p.m. GMT +8.
Toilet-bound Hanako-kun will have 12 episodes and follows Nene Yashiro, a high school girl who has heard the legend of the spirit trapped in one of the girls' bathrooms at the school. So she heads to the toilet where she knocks on a stall door and summons her.
"Hanako-san, Hanako-san…are you there?"
Only to discover, Hanako-san is not a girl at all.
Masaomi Andō (School Live!) is directing the series, with Yasuhiro Nakanishi (BanG Dream!) writing the scripts and overseeing production.
For more information on each character/voice actor announced so far, head to the anime's official website. You can also check out the official teaser trailer below for more of what you can expect.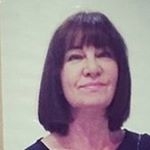 Latest posts by Michelle Topham
(see all)