Funimation has announced the list of anime series that will be coming to their streaming platform for Winter, 2022, and that slate includes Tokyo 24th Ward — the upcoming CloverWorks original TV anime every anime fan I know is desperate to watch.
Tokyo 24th Ward is premiering on Funimation on January 5th, 2022.
Unfortunately, as Tokyo 24th Ward will be streaming on Funimation and not on Crunchyroll, that means many fans in Europe and other territories will be forced to watch the anime via pirate websites, as Crunchyroll is available in other territories but Funimation is not.
Something that continually surprises me, especially since Sony bought Funimation and then Crunchyroll — their insistence to continue shutting off Funimation to almost everyone on the planet except a tiny number of countries by not buying the needed streaming licenses.
Currently, Funimation is available in the following countries:
United States
Canada
United Kingdom
Ireland
Australia
New Zealand
Mexico
Brazil
A strange group of countries, and one that forces millions of anime fans who want English-subtitled or English-dubbed anime onto pirate sites, as the shows they want to watch are simply not available to them.
(And before you comment Europe has Funimation-owned Wakanim, let me point out if English is your first language that streaming service is as useless as Funimation in most European countries, as they only offer subtitles in the language of the country you live in. For me, that is German, a language I don't speak enough of to be able to watch an anime subtitled in the language).
Unfortunately, with the decision to stream Tokyo 24th Ward on Funimation, a service not available to most of us and one with one of the most abysmal streaming apps around anyway (really, their app is hot garbage!), pirate sites are those that will benefit the most from this decision.
And that makes me sad for the people involved in creating Tokyo 24th Ward — an anime series that looks like it will be one of the best of 2022 — and one that has now been pushed onto the wasteland that is Funimation, instead of getting the huge amount of exposure it would have received on Crunchyroll.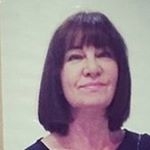 Latest posts by Michelle Topham
(see all)