If you thought being able to watch anime on Netflix was just a passing thing, think again.
After all, with the opening of the Tokyo Netflix Anime Creators' Base recently, it is obvious the streaming service is taking anime incredibly seriously, and realizes it will experience nothing but growth if it does.
Not surprising really, as anime watching on Netflix is up over 100% in the U.S alone and as a result, in 2022, the company will be involved with bringing more new anime series and films to the streaming service than ever before.
What is the Tokyo Netflix Anime Creators' Base?
The Tokyo Netflix Anime Creators' Base is a new office that has been set up by the streaming company (called "Netoflix" in Japan) to provide a place for anime creators — designers, writers and animators — to be able to work together.
To facilitate that, the creators base is set up with three distinct areas — the Writers' Garage, where anime writers will read, write and perfect scripts that may then be turned into anime to stream on Netflix, the Designers' Garage where designers can create new projects and then draw the concept art for them, and The Lab where the company expects to work on new technologies like VR and motion capture.
The chief producer of anime at Netflix Tokyo, Taiki Sakurai, also says he envisioned the project after watching the anime Keep Your Hands Off Eizouken!, and thought how wonderful it would be to have "a space where creative minds could gather".
The Tokyo Netflix Anime Creators' Base is not just for Japanese anime creators either, as the project expects to participate in cross-cultural exchanges with creators from other countries.
Who knows, one of them could be you?
Watch the just released Tokyo Netflix Anime Creators' Base video tour below, and see first hand just how cool this new space looks.
Now let's just hope Netflix stops paying their anime creators terrible salaries as well.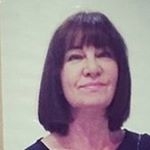 Latest posts by Michelle Topham
(see all)