Another new anime to look forward to in 2021 is Tokyo Revengers, at least if the just-released first full trailer is anything to go by.
That's because the new Tokyo Revengers trailer shows scenes from what looks like being a damned exciting action series, and one that has some quite beautiful artwork.
The official website for the upcoming series also revealed some of the show's character designs, cast members, staff and a Tokyo Revengers release date of April, 2021.
Koichi Hatsumi (Blue Exorcist: Kyoto Saga) is directing the anime, with Yasuyuki Moto (Deadman Wonderland) in charge of scripts and Kenichi Ohnuki (Golden Kamuy) and Keiko Ota (Hyakko) as character designers.
As for cast members, Yūki Shin (Wise Man's Grandchild) will voice protagonist Takemichi Hanagaki, Azumi Waki  (Didn't I Say To Make My Abilities Average In The Next Life?!) is Hinata Tachibana, Ryota Ohsaka (Assassination Classroom) plays Naoto Tachibana, Yuu Hayashi (Haikyu!!) voices Manjirō "Mikey" Sano, and Tatsuhisa Suzuki ((The) Seven Deadly Sins) is Ken "Doraken" Ryūgūji.
The storyline of the series goes something like this:
Takemichi Hanagaki, a part-timer with a nothing life, learns his former junior high school girlfriend Hinata Tachibana has been killed by a gangster group called the Tokyo Revengers.

Hinata was the only girlfriend Takemichi had ever had and, years after they broke up, he is still a virgin and still alone. 

Soon after learning about her death, Takemichi is standing on a train station platform when someone pushes him from behind. As he falls into the path of an oncoming train, instead of dying he discovers he has traveled backwards in time by more than a decade.

Once there, he is still in junior high school, Hinata is still alive and it is now up to him to create a better life than the life he had, so he can prevent Hinata from dying.

A life that includes him getting to the top of the hierarchy of the Tokyo Revengers and running the group  himself.
The Tokyo Revengers anime is based on the manga series by Ken Wakui. A popular series now combined into tankōbon volumes, with its 20th volume releasing tomorrow.
A live-action film based on the manga will also be releasing some time in 2021.
Watch the Tokyo Revengers trailer, then tell me that series doesn't have gorgeous artwork and doesn't look hella fun!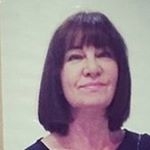 Latest posts by Michelle Topham
(see all)