The next arc in the Tokyo Revengers anime is finally on its way, with the show's official Twitter account announcing the Christmas Showdown Arc will kick off on January 8th.
A slightly odd timing considering, anywhere in the west at least, it wouldn't make any sense to have the Tokyo Revengers Christmas Showdown Arc starting long after Christmas ends.
Especially as the Christmas Showdown Arc centers around a potential murder that is scheduled to take place on Christmas Eve.
But, there ya go.
Along with the announcement of the Tokyo Revengers Season 2 premiere date, the anime's ending theme song was also named.
It will be 'Kizutsukedo, Aishiteru' (傷つけど、愛してる — with the English title 'It might be painful, but I still love it'). The song is performed by Japanese music unit TUYU, and it will be the group's first ever song for an anime.
TUYU comprises composer Pusu, lead vocalist Reikoromo, miro on piano, with their very popular animated music videos created by AzyuN, and with illustration/design by Omutatsu.
Check out more of their music via the group's YouTube channel. The channel has over 1.1 million subscribers, and has earned more than 283 million video plays so far.
In other words, TUYU's 'It might be painful, but I still love it' ending theme song should be something pretty damn stellar, eh?
Kouichi Hatsumi is back to direct Tokyo Revengers Christmas Showdown Arc (technically Season 2 of the hit anime), with Yasuyuki Mutou again in charge of series composition, and Keiko Oota and Kenichi Oonuki reprising their character designs.
The anime series is based on the manga series by Ken Wakui.
There are currently 30 volumes of the manga out in Japanese, with Seven Seas Entertainment publishing volumes in omnibus editions in the west.
Learn more about the hit anime via the Tokyo Revengers' official website, and watch the recently released Tokyo Revengers Christmas Showdown Arc trailer below as, let's face it, no matter when it premieres, most of us are desperately waiting.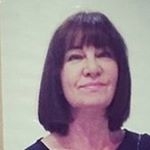 Latest posts by Michelle Topham
(see all)