It has been over a year since the first season of the sci-fi action thriller Tokyo Revengers ended, but we are about to be reunited with some of our favorite anime characters for season 2, with the Tokyo Revengers: Christmas Showdown on its way in January, 2023.
In anticipation of the upcoming second season, Liden Films has released a new Tokyo Revengers: Christmas Showdown trailer today, which immediately shows us one thing we can count on in the new year is yet more boatloads of action and drama.
Advertising
Sure, the same strange, weird and, yep, sometimes annoyingly stupid characters will be back, along with the (probably) horribly convoluted plot but… what Tokyo Revengers had going for it in the first season is that it is a massively entertaining show. Regardless of its failings.
That entertainment looks set to continue on in Season 2.
Along with today's Tokyo Revengers: Christmas Showdown trailer, we also got a cool Christmas Showdown key visual (see below), and two new characters were named.
Advertising
Those characters are the two older Shiba siblings — Taiju Shiba (played by veteran actor Tomokazu Sugita — Gintoki in Gintama) who you will see in the burgundy coat in the visual above, and sister Yuzuha Shiba (played by Mikako Komatsu –Senkuu in Doctor Stone).
She is standing at the back of the visual with her younger brother Hakkai Shiba.
Based on one of the best-selling manga series of all time (written and illustrated by Ken Wakui), the first season of Tokyo Revengers is currently streaming on Crunchyroll.
They have this to say about the anime's plot:
Takemichi Hanagaki is a freelancer who has reached the absolute pits of despair in his life, when he finds out his middle school girlfriend, Hinata Tachibana, has been killed by the ruthless Tokyo Manji Gang. The day after hearing about her death, Takemichi is standing on a train platform and is pushed onto the tracks by the crowd.

He closes his eyes thinking he is about to die, but when he opens them, he has somehow gone back 12 years in time. Now that he is back living the best days of his life, Takemichi decides to get revenge by saving his girlfriend and changing himself. The person he had been running away from all along.
Watch the just-released Tokyo Revengers: Christmas Showdown trailer below, and mark your calendar for January. This one will be fun!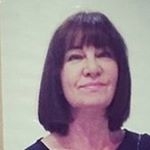 Latest posts by Michelle Topham
(see all)