Tom Hanks gets the Graham Norton love fest treatment with a compilation video
British talk show host Graham Norton is continuing his love fest of certain guests that come on his show by uploading a highlights video of his favorites. This week's Graham Norton compilation is of actor Tom Hanks. Someone who has been on Norton's show numerous times and provided us with a lot of laughs each time.
Advertising
The video compilation includes the part where Tom Hanks re-enacted his Oscar-winning Forrest Gump performance more than 20 years after he appeared in the role, and then explained where Forrest's voice originally came from.
It also includes the bit about the famous Tom Hanks controversy. That time when a photograph appeared on the Internet that was so strange, you really couldn't tell if it was Bill Murray or Tom Hanks.
As Hanks explained, "Well, I've been doing a pale imitation of Bill Murray for most of my life, so it actually works out".
He then decided it wasn't him as he didn't remember taking the photograph. So Norton had Tom Hanks and fellow guests re-creating the photograph in the BBC studio to see if he could make that same face, so everyone could come to the right conclusion.
And yes, they re-created it perfectly. And no, the photograph was still not of him.
Related: Graham Norton gives Matt Damon the 'love treatment' and it's funny
Tom Hanks also talked about what often happens when he meets people in elevators.
Especially if it's a mother and child as invariably the mother will say, "It's Woody", in reference to Hanks' Toy Story character. (And you can tell I don't have kids as I met Tom Hanks in an elevator once in LA and, no, making any reference to his performance in Toy Story did not even enter my mind).
Hanks also talked about meeting Barack Obama a couple of times. "He's the coolest dude in the room".
Which, as much as I think Obama is an incredibly cool dude, I think Tom Hanks might be just as cool.
Watch the Graham Norton Tom Hanks compilation video below. It's as entertaining as they always are.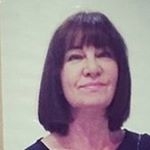 Latest posts by Michelle Topham
(see all)