With his dry British sense of humor, Tom Holland's appearances on on Graham Norton are always hilarious
British talk show host Graham Norton often puts up brilliant compilations of guests that have appeared on his show more than a couple of times.
Today's compilation is of English actor Tom Holland's appearances on Graham Norton.
A Tom Holland who is cute, funny, incredibly down-to-earth and extremely self-deprecating. Especially as he tells stories about preparing for his role as Spider-Man in that superhero franchise, and about some of the things that happened to him while filming it.
Graham Norton's Tom Holland compilation includes a cute story about Tom going undercover to a New York high school for three days, telling a pretty girl sitting next to him "I'm Spider-Man", and she didn't believe him.
He also talks about what it's like to wear that skin-tight Spider-Man suit and how, for his just-released third movie Spider-Man:Far From Home, he finally graduated to having a zipper in a place where it might be quite useful.
"I do like the new suit, yes," said Holland, when Graham asked him about it. "Because I can go to the bathroom in it mainly".
Tom Holland with a frog in his mouth
One of Tom Holland's funniest moments is when he explains about a fan saying he had a "frog in his mouth" when he had photos taken by the paparazzi,  along with photographs that prove it.
Something Holland himself thought was hilarious at first until, after looking at himself in the mirror for a while, wondered if he actually did look like there was a frog stuck in his mouth?
Tom Holland's appearances on Graham Norton also include a photograph of Tom holding up his first ever Spider-Man costume –(spoiler, it's really really small), and a funny conversation with Jake Gyllenhaal about the pair being friends both on and off the set.
Watch a few of Tom Holland's appearances on Graham Norton in The Best of Tom Holland on The Graham Norton Show video below.
Related: Watch the funniest bits of Benedict Cumberbatch and Martin Freeman on Graham Norton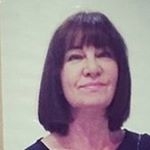 Latest posts by Michelle Topham
(see all)