British singer Tom Odell has made the news all over the UK this week after his dad called the music magazine the NME to complain about a review they wrote about Odell and his music. In the review, the wanna-be journalist slammed Tom Odell (I mean come on, how can you take any 'journalist' seriously who uses badly-written lines like:
"He'll be all over 2013 like a virulent dose of musical syphilis, pounding and warbling away at every Papal election and Bradley Wiggins finishing line.")
and then gave him a 0-star review.
Upon reading the NME;s atrocious review, Tom Odell's dad was rightly offended and went on the offensive. He called the NME and angrily complained.
Now, in newspapers all over the UK, other equally poor journalists are lambasting Mr. Odell for coming to the defence of his son. Sad when a father can't even stand up for his own son without having the piss taken isn't it?
Especially when Tom Odell's father is correct. His son is talented, his songs are beautiful and he's likely to become a major British star.
Don't believe me? Watch Tom Odell's singing "I Knew You Were Trouble" live at BBC Radio 1. It's lovely.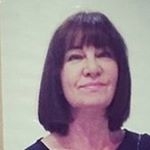 Latest posts by Michelle Topham
(see all)