Tom Rosenthal's 'Melania' is the perfect anti-Trump song
I came across the brilliant British singer songwriter Tom Rosenthal a few months ago, due to an Instagram photo from Vienna's Weltmuseum Wien using a section of his song 'Woes' to add even more emotion to it.
As soon as I did, I listened to almost every song he has uploaded to YouTube over the last couple of years and, honestly, I've been more than a bit besotted with him ever since.
Oddly, though, I missed one song that, not only made me laugh, but is also the perfect anti-Trump song — Tom Rosenthal's 'Melania'. A song he wrote addressing Trump's wife, Melania, and pleading with her to help us.
Because, come on, with that absurd and funny animation (created by Dave Anderson) and lyrics like this:
No good man should do that 
He is the mightiest prat 
The world has ever seen 
Why did you become his queen? 
Do you like those tiny hands? 
Only you can break up the band 
You can be like Yoko Ono 
You don't have to be on your owno 
You can shave off all his hair 
You can leave on him on the lake 
You could throw his phone down the grand canyon
And give the world a break 
You put him in a rocket
Send him to outer space
There should probably be some distance
between him and the human race
you have to admit Tom Rosenthal's 'Melania' is more than just a little bit of lovely.
So with Trump's more than usual disgusting behavior over the last week, attacking NFL players who #TakeTheKnee and now refusing to send the proper amount of aid to Puerto Rico absolutely devastated by recent Hurricane Maria, today Tom Rosenthal's 'Melania' is my Repeat Rotation Video.
Although, if truth were know, it's been my Repeat Rotation Video for a lot longer than today.
Because, if you don't laugh at that disgusting excuse for a human being currently occupying the White House, you would cry.
Listen and watch below.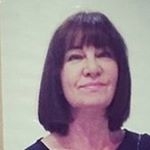 Latest posts by Michelle Topham
(see all)