Tommy Lee Jones isn't just an incredible actor. He's also a director (The Sunset Limited, The Good Old Boys), and even a writer. With his latest movie 'The Homesman', Tommy Lee Jones was all three, as he co-wrote it, directed it and, of course, stars in it.
This week, Jones sat down with Channel 4 News to talk about 'The Homesman', and it's an interview I love.
That's because, while it's only short, it's also stereotypical Tommy Lee Jones. A bit gruff and grumpy,  he doesn't really answer a couple of the questions he's asked in any depth as he prefers to let the viewer decide for themselves, and, he might be a close friend of Al Gore, but he refuses to make a comment about the midterm elections. No matter how much the interviewer wants to know.
Come on, you've got to admire a man like that. He doesn't pander and, if he doesn't want to talk about something, he'll tell you.
As for 'The Homesman', Tommy Lee Jones stars in it with Hilary Swank, Meryl Streep and William Fichtner, and it's brutal, rough and depressing.
Just the kind of movie I like.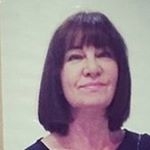 Latest posts by Michelle Topham
(see all)