Fans of psychological thrillers will be interested in the upcoming Tomodachi Game anime series, which is set to release in April, 2022.
The game is based on the manga series written by Mikoto Yamaguchi and illustrated by Yuki Sato, and follows Yuichi Katagiri and his friends as they are forced to play a series of games that could have terrible consequences.
Along with today's announcement of the Tomodachi Game anime, names of both staff and the main cast were released. A beautiful Tomodachi Game key visual also appeared.
Hirofumi Ogura (Cells at Work!!) is directing the anime, with series composition and screenplay by Kenta Ihara (Vinland Saga), and Satomi Miyazaki (animation director Attack on Titan) in charge of character design.
Animation studio Okuruto Noboru (The Hidden Dungeon Only I Can Enter) is in charge of animation production.
As for the cast of Tomodachi Game, the main characters will be voiced by:
Chiaki Kobayashi (Vinland Saga) as Yuichi Katagiri,
Daiki Hamano (Darling in the Franxx) is Tenji Mikasa,
Yume Miyamoto (Sing "Yesterday" for Me) is playing Shiho Sawaragi,
Tomohiro Ōno (Munou na Nana) is Makoto Shibe, and
Satomi Amano (Kuroitsu-san from the Monster Development Department) voices Yutori Kokorogi
As psychological thriller anime goes, the plot of Tomodachi Game makes it sound like an exciting but quite stressful one. According to MyAnimeList, this is what we can expect:
Katagiri Yuuichi believes that friends are more important than money, but he also knows the hardships of not having enough funds. He works hard to save up in order to go on the high school trip, because he has promised his four best friends that they will all go together. However, after the class' money is all collected, it's stolen! Suspicion falls on two of Yuichi's friends, Sawaragi Shiho and Shibe Makoto.

Soon afterwards, the five of them are kidnapped, and wake up in a strange room with a character from a short-lived anime. Apparently, one of them has entered them into a "friendship game" in order to take care of their massive debt. But who was it, and why did they have such a debt? Could they have stolen the money from class to pay for entry into the game? Yuichi and his best friends will have to succeed in psychological games that will test or destroy their faith in one another.
Mark your calendars for next April. We will keep you updated as soon as more information heads our way.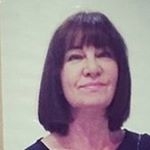 Latest posts by Michelle Topham
(see all)