A new trailer for Tomodachi Game (aka Friends Game) was released earlier today, and I've got to say it makes this upcoming anime look hella creepy, but also like it will be incredibly fun to watch.
The show's trailer also announced more cast members as well as showcased 'Double Shuffle' by Nana Mizuki — the show's opening theme song.
The new cast members revealed in the video are:
Minami Takayami as Manabu-kun
Reina Ueda who voices Maria Mizuse
Shizuka Itou who plays Tsukino
They join previously announced Tomodachi Game cast members:
Chiaki Kobayashi who is playing Yūichi Katagiri
Daiki Hamano as Tenji Mikasa
Yume Miyamoto voicing Shiho Sawaragi
Satomi Amano who plays Yutori Kokorogi
Tomohiro Ōno voicing Makoto Shibe
The already announced Tomodachi Game staff are:
Hirofumi Ogura (Cells at Work!)is directing the anime
Kenta Ihara (Cautious Hero: The Hero is Overpowered but Overly Cautious) is in charge of series scripts
Satomi Miyazaki (Animation Director on various Attack on Titan episodes) is the character designer
The Tomodachi Game plot goes something like this:
Yuuichi Katagiri has always had financial problems, but manages to save enough money to go with his friends on a school trip. Before the trip takes place, however, the money paid by everyone disappear, and two of Yuuichi's friends — Shiho Sawaragi and Magkoto Shibe are blamed.

Not long after, Yuuichi and his friends receive letters that tell them to head to a specific place for a meeting but, upon arrival, they are knocked out and kidnapped.

Soon after, they wake up in a white room and are confronted with Manabu-kun, a once popular children's character from a show that was shut down after it became incredibly malicious.

Manabu-kun tells them one of their group of friends is a traitor, while the others can be trusted.

It is now up to Yuuich and the rest of his friends to play a series of 'friends games' that will eventually provide them with the identity of the traitor, while also revealing secrets the friends do not want others to know about.
The Okuruto Noboru produced anime is based on the Tomodachi Game manga series by Yuki Sato. The manga series has been published since early 2014, with 19 tankōbon volumes now out.
Watch the new Tomodachi Game trailer below, enjoy that creepy atmosphere, and mark your calendars for April 16th as that's when the first episode will premiere.
More information about the upcoming anime: The official Tomodachi Game website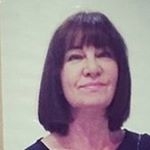 Latest posts by Michelle Topham
(see all)