Laid-Back Camp's Ayano Toki to be played by Tomoyo Kurosawa
If I had to choose just one anime I could watch for the rest of my life, it would be the most difficult decision to pick between Laid-Back Camp and Non Non Biyori. Due to its comfy feel and the utterly cool and fabulous Rin Shima, however, Laid-Back Camp would probably just squeak past the finishing post.
And particularly so once the hit slice of life anime series' second season is released next year.  Because that will be even more episodes of the cozy serious to obsess over.
The release of Laid-Back Camp season 2 seems slightly closer today too, after the show's official website released information about a completely new character appearing in the upcoming new season.
That character is Ayano Toki — a childhood friend of Nadeshiko's and someone who is now back in her life after losing touch in middle school.
Ayano Toki will be played by Tomoyo Kurosawa, the awesome voice actress who fixed O Maidens in Your Savage Season's Hitoha Hongō tightly in my heart.
Tomoyo Kurosawa was also the voice for the unforgettable Quitterie Raffaëlli in Astra Lost in Space and the always adorably angry Erika Suzuki in Sakura Quest to name just a couple of the superb performances she has pulled off in recent years.
The voice actress is also likely to give the same kind of quirky and thoroughly lovely performance with her new role of Ayano Toki, considering Aya-chan's trademark is her laid-back way of talking.
Laid-Back Camp season 2 is set to begin streaming in January, 2021.
Until then, check out the just-released new graphic for Tomoyo Kurosawa's new character Ayano Toki above (she looks so cute!) and, if you want to hear what she is likely to sound like, do watch the funny clip from O Maidens in Your Savage Season's where the usually droll Hongō attempts to meet her online sex partner in person, only to discover he is one of her teachers from school.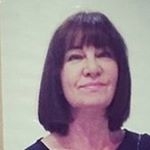 Latest posts by Michelle Topham
(see all)