Warner Bros. Japan has announced TONIKAWA: Over the Moon for You Season 2 is definitely on its way and, as a big fan of Season 1, I couldn't be happier.
After all, as anime fans, we don't often get an adorable couple who both love each other at the same time, eh?
The upcoming TONIKAWA: Over the Moon for You Season 2 was announced in an official video on the Warner Bros. Japan Anime YouTube channel by the anime's voice actors Akari Kito (who plays Tsukasa Yuzaki) and Junya Enoki (who voices Nasa Yuzaki).
They went on to inform fans we are not just getting a TONIKAWA Season 2, but also a "new episode" of the romantic comedy anime series.
No information was forthcoming about the new episode, what it would be about or when it would release, except that more details will be given on social media in the not-too-distant future.
TONIKAWA: Over the Moon for You is based on the manga by Kenjiro Hata with Season 2, like the first season, confirmed to be streaming on Crunchyroll at the same time as it premieres in Japan.
Along with the cute video announcement from Kito-San and Enoki-San, we also got a lovely illustration of Tsukasa, which was drawn by Kenjiro Hata in celebration of Season 2.
The first TONIKAWA: Over the Moon for You Season 2 key visual was also released, featuring Tsukasa and Nasa.
Yep, it was a day full of gifts.
Directing TONIKAWA: Over the Moon for You Season 2 will be returning director Hiroshi Ikehata. Kazuho Hyodo will be back in charge of series composition, with Masakatsu Sasaki again in charge of character design.
Related: The TONIKAWA opening theme song is perfect for this lovely rom-com anime
The cast will also be back to reprise their roles.
No word yet on when either the "new episode" or TONIKAWA: Over the Moon for You Season 2 will premiere, but watch the official announcement video below to keep you up-to-date.
It not only includes the Season 2 announcement, but also a quick recap of Season 1.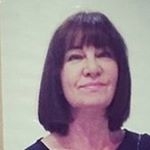 Latest posts by Michelle Topham
(see all)