Looks like Thailand's Tony Jaa is going to be even more popular outside Thailand than he is here in country, after his English-language debut in Fast and Furious 7 this month.
Jaa was in Hollywood last week, helping promote Fast and Furious 7 and talking to fans and press alike.
From the hordes of people who wanted to talk to him or get his autograph, it's looking like this film might just be the beginning for Jaa's Hollywood career, and that can only be a good thing for the talented Thai martial arts expert and actor.
In Thailand, Tony Jaa, or Jaa Phanom Yeerum as he's known here, has been famous for quite a number of years. Particularly for his blockbuster Ong Bak and Tom Yung Goong series of movies (which you should watch if you get a chance, as they really are excellent).
But it's only in the last year serious interest in what Jaa does has started to come from other parts of the world.
One of Tony Jaa's next projects is a Dolph Lundgren film that will also be released this month.
Called Skin Trade, the film tells the story of two Bangkok cops (Jaa and Lundgren), who infiltrate a human trafficking ring.
Jaa is also in a Hong Kong martial arts movie SPL II that will be released in May.
Watch Tony Jaa in Hollywood last week at the Fast and Furious 7 premiere. Doesn't he look so incredibly happy to be there? And what a truly lovely man he is.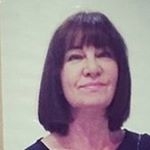 Latest posts by Michelle Topham
(see all)